Sales Executive – B1 – SK669
Salary:
£25k -£30k plus commission plus car and mobile
Location:
East Midlands
The Company: My Client is a B1 printing company, who are currently turning over 6.5 million and employ 60 people. They are a well known company, who produce high quality print for end users and agencies, publishers and print management. They are constantly looking to grow their sales team, as they have a wide range of high quality equipment. They have B1 10 and 12 colour complete with cutstar and they have capacity to expand on sales.
The Role: You will be experienced in B1, selling commercial print into either, end users, agencies, or print management. Selling general commercial print with a proven track record. You will have been successful in achieving over 500k. The basic salary depends on the type of work, the profit and your turnover
Requirements: You will have a proven track record. You will want to continue being a big hitter and high earner and continue to open doors
The Benefits: Working for a quality printer, with support from an equipment angle and from a personal angle. We will support you to do your best, offer the best service and reward you with a healthy package
Contact Sue Kirkman: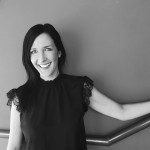 Senior Consultant
0161 443 0058