Sales Director – B1/B2 Print
Salary:
£60,000 - £95,000 + BENS
Location:
South
The Company:
My Client is a B1 / B2 and digital state of the art printing company, who specialise in commercial print. They are a modern company with an immaculate factory, and produce in brochures, leaflets, and general commercial print, complete with ISO and FSC.
The Role:
• You will be experienced in the B1 or B2 sector, selling brochures, leaflets, business cards, letterheads and general commercial print, into either, end users or agencies.
• You will have a proven track record and set an example to gain respect from other sales executives, however this not crucial if you have a proven success as a print sales director
• You will have a good way with people and understand how to get the best out of different personalities.
• You will be based in the Midlands, South East or South West of the UK ( 3 days from home and 2 on site ) or if local completely onsite
• You will be very punctual, organised and presentable.
• You will work very close with the Managing Director in producing reports, sales figures and presentations.
• As you develop with the company there will be shareholder options to be agreed
• My client would also potentially look to interview a sales person who has never been a sales director before
Requirements:
• You will be an organised individual who wants to offer a tremendous service from start to finish.
• You will have senior sales experience with a track record, management or directorship is desirable but not essential.
• Take down correct briefs and identify the best approach on print. Be available at all times to answer queries. You must have a proven track record in opening doors and winning new business.
• You will want to work for a quality printer and offer quality in return.
• You will want to grow a team of sales people and play a major part in growing a company.
Contact Sue Kirkman: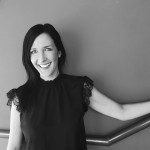 Senior Consultant
0161 443 0058