Sales Executive – Print – SK624
Salary:
£20k-£40k plus commission plus travel expenses
Location:
Greater London
The Company:
Our client based in the South East has been trading SINCE 1995. With approximately 25 people on site, and 2.5 Million turnover, the company does everything from design to print. They also have fulfillment capabilities as well as being able to handle the logistics of distribution or offer a full mail order system; they also have their own customer response centre. All work is printed to the ISO 12647 print standard, and all processes to the ISO 9001:2000, ISO 14001 and FSC Chain of Custody control standards.
The Role:
Experienced within the B2 market
Proven new business winner
Cold calling prospective clients
Generating business from existing clients
Confident in making and attending appointments to sell the full product range.
Experience within digital is advantageous
You will be based at the office in London, but spend an equal or greater amount of time will be spent visiting clients.
Requirements:
You will have a proven track record in the printing industry. Organised and money motivated.
The Benefits:
The Client is situated in a good position for London coverage, pay a good salary with an attractive commission scheme and travel expenses
Contact Sue Kirkman: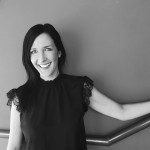 Senior Consultant
0161 443 0058