Sales Director – B1/B2/Digital Print
Salary:
£65K-£70K + bens
Location:
South East
The Company:
My client specialises within B1, B2 & Digital Print
The Role:
• The right candidate will currently be leading by example, in this sector, you don't have to have been a sales director but it is admirable.
• This role you will be leading a team of sales people, using your knowledge and experience to help get the best out of the team to hit an overall target.
• The owner of the business is looking for someone to be his Co-Director long term.
Contact Sue Kirkman: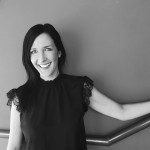 Senior Consultant
0161 443 0058