Project Coordinator
Salary:
£Neg dep on exp
Location:
South East
The Company:
My client is a Specialist Printers who offer bespoke print to a wide range of markets including government, retail, financial services and education.
The Role:
• You will lead the pre and post sales effort as a trusted advisor, producing estimates, and trafficking projects into the factory, taking the customer through the project lifecycle.
• You will work to ensure satisfaction with the project, manage risks, advise improvement, and help achieve value for their customers.
• Working as part of a dedicated team, reporting to the Project Team Manager, you will be responsible for providing project management services from point of sale, initial brief, artwork, compiling estimates / quotes, to briefing internal departments and ensuring all stages of production and delivery are completed on time and within budget.
Requirements:
• Daily project management functions
• Daily liaison with internal departments
• Receive external enquiries and relay to relevant Salesperson
• Meet deadlines and prioritise tasks.
• Ensure that quotes are sent out accurately and in a timely manner to the specified person
• Handle all aspects of the project from copy to delivery
• Communication – Keeping all stakeholders up to date on the progress of the work
• Keeping all information up to date on internal CRM
Contact Craig Smith: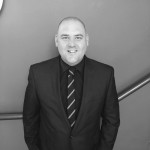 Senior Consultant
0161 443 4992