Product Engineer
Salary:
Negotiable
Location:
East Midlands
The Company:
My client is a leading chemicals manufacturer and supplier
The Role:
• The client has an exciting opportunity for an engineer with a background in structural/civil engineering to join their technical team.
• Their team of engineers and chemists work closely with one another to improve their existing products and to develop new products and packaging systems for the future.
• The development and product testing takes place both in-house and through expert testing laboratories in the USA and Europe.
• This is a role for an engineer who is motivated by the niche engineering science and concepts behind their products and would be keen to learn about chemical anchoring.
• Understanding the complexities of the product testing and approval process makes this job unique.
• The role will involve project managing an extensive range of international approvals and test programmes; as well as supplying technical data and information to assist their customers and Business Development Managers.
Requirements:
• Degree in Civil or Structural Engineering
• Experience in the construction industry and knowledge of structural concepts and practice.
• A knowledge of concrete and rebar applications would be an advantage, but the desire to develop in-depth knowledge of their products and the evolving demands of the construction industry is essential.
• Naturally you will be a self-starter and a self-directed learner, able to research and understand the technical aspects and developments in structural codes.
• You will need the ability to lead and manage multiple projects, working to a high level of detail.
• You will work both independently and within a team, communicating with a wide variety of internal and external contacts.
Contact Kelly Kehoe: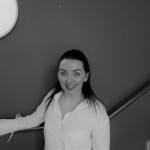 Specialist Recruitment Consultant
0161 443 0015