Machine Tool Fitter
Salary:
£25,000 - £30,000
Location:
West Midlands
The Company:
Machine Tools
Responsibilities:
• The refurbishment and rebuilding of used mechanical and hydraulic presses by such manufacturers as HME, Rhodes, Chin Fong, Aida, P J Hare, etc and press feeding, decoiling and ancillary equipment.
• Together with used machines we also offer the candidate the exciting opportunity of working on the installation, training and commissioning of new power presses and new feed lines with a comprehensive range of ancillary equipment.
Requirements:
• A knowledge of power presses is essential with a good working knowledge of understanding press operation.
• Experience of working with and the operation of mechanical and hydraulic power presses.
• Whilst not essential a basic understanding of general electrical, pneumatic and hydraulic systems would be ideal.
Contact Anna Gale: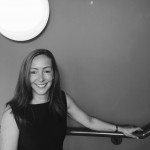 Divisional Manager/Branch Manager
0161 443 0006