B2/ Digital Production Manager
Salary:
£40k
Location:
North West
Location: Manchester/ Cheshire
Shifts: 9am – 6pm
The Role:
My client is currently looking to recruit a Production Manager to join their busy team.
The ideal candidate for this exciting position will be responsible for the following and will be from a litho and small format digital background.
Creating and execute daily, weekly, monthly production schedules
Overseeing production processes.
Manage factory production equipment & take responsibility for its maintenance.
Monitor expenses and increase productivity across all processes.
Adhere to health and safety by maintaining a tidy factory
Implementing all the company's procedures and policies.
Communicating any problems or obstacles to senior management.
Monitoring productivity rates, standards and quality control.
Manage training and coaching of operators and new starters.
Implementing safety, health, and environment and quality requirements.
Contact Sue Kirkman: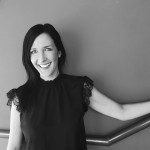 Senior Consultant
0161 443 0058