Automotive Sales Executive
Salary:
£30k-£40k + Bonus
Location:
Greater London
Location:
London/ Essex
The Company:
One of the leading suppliers to the Automotive Finish marketplace.
The Role:
My client are looking to expand on an already established, successful sales team through the appointment of an experienced Automotive Sales Executive, located within the London/Essex Area
You will be able to hit the ground running, supported by a readily available and competitively priced product range with a company that understands what good service means.
Armed with an extensive existing portfolio you will look to grow business within the current customer base, while also expanding outside of this to develop and nurture relationships with new customers.
To become a successful member of the team, you will need to be self-motivated, driven and above all else, be someone that takes pride in the role they fulfil and the product and service they provide.  This is an excellent opportunity to continue to develop your career within the reputable organisation.
Individuals who are technically competent in paint application together with a past or current background in sales are encouraged to apply. They are keen to invest in talent and offer a long and rewarding career in an exciting and ever changing industry.
Requirements:
Field Sales experience – Essential
Automotive Finish industry experience – Essential
Valid full UK driving licence – Essential
Based in London/Essex – Essential
Contact Kelly Kehoe: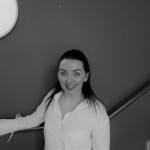 Specialist Recruitment Consultant
0161 443 0015