Applications/ Service Engineer
Salary:
£36k-£40k + Overtime
Location:
South East
The Company:
CNC Machine Tool Company
The Role:
They client are seeking a highly skilled Electrical Mechanical Machine Tool Service Engineer to join their Service & Support team.
In this role, you will be responsible for providing technical support, maintenance, and repair services for both manual and CNC metal cutting and grinding machines.
Based at the site, this is a hands-on role that requires technical expertise, problem-solving skills, and the ability to work independently.
Troubleshoot, diagnose and repair electrical and mechanical malfunctions on manual and CNC metal cutting and grinding machines
Install, commission and perform preventative maintenance and repairs on machine tools at customer site.
Create detailed service reports and document all service activities to allow detailed quotations and costs to be submitted to the customer as required.
Perform in house maintenance and repair on machine tools for sale
Provide support as and when required on the demonstration of new and used machines
Read and interpret electrical, hydraulic and mechanical drawings
Provide technical support to clients and colleagues
Train customers on proper machine operation and maintenance
Maintain a safe and organized work environment
Requirements:
The ideal candidate will have extensive knowledge of electrical, mechanical and hydraulic systems and experience with CNC controls.
At least 5 years' experience in a similar role, working with manual and CNC metal cutting and grinding machines
Strong knowledge of electrical, mechanical, and hydraulic systems
Be conversant in ISO programming and familiar with leading CNC controls including FANUC, HEIDENHAIN, HAAS, SIEMENS and other controls.
Be conversant and have an understanding of PLC controls.
Excellent problem-solving skills and ability to diagnose and repair machinery quickly and efficiently
Good communication and interpersonal skills
Ability to work independently and as part of a team
Provide technical support as and when required on incoming service calls, and working alongside the company's Service and Support team.
Good organizational skills and attention to detail
Must have a valid driving license and be willing to travel UK wide and overseas where required.
Familiar understanding with Microsoft Office applications including Word, Outlook and Excel.
Benefits/ Included:
Hours: adopt a 39.5 hour working week, excluding overtime.
A Works Engineer will be entitled to 20 days annual leave, plus bank holidays.
Please note, 3 days is retained for the extended Christmas shut-down period.
A company car will be provided to enable you to carry out your duties. Subject to the Company reserving the right to withdraw permission at any time, it will be available for personal use.
Mobile phones provided
Monthly contribution to a workplace pension scheme in line with Government legislation.
Contact Anna Gale: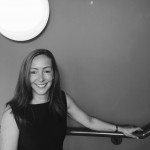 top