HR News
Posted on: 7 Nov 2017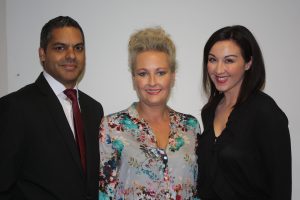 Search and selection recruitment is ideal for any industry where you have a dearth of suitable applicants.
This means that any of the applicants who you do get to interview will be people you are seriously interested in. Though this is an enviable position to be in, you will also potentially face the problem of not being able to pick between them.
If this is the case then it is time to hardball your recruitment techniques.
Insist on punctuality
If you have asked people to submit an application, CV or cover letter then don't even consider people who submit this late. Similarly you should be unforgiving over lateness at the interview stage. This is not the time to be listening to excuses, particularly if you have an equally good candidate lined up who has none of these issues. Be tough.
Think about attention to detail
Even if the role isn't something that is necessarily about dotting the 'is' and crossing the 'ts' then you need to consider that their presentation at interview is going to be their best foot forward. While you should of course consider the nerves that can be presented in the false environment that is an interview scenario, you should also be expecting the best they can give.
This includes spelling and grammar on their applications, in any written assignments, their presentation and etiquette.
Drop the easy questions
Many interviewers are becoming over reliant on competency interview questions without really thinking what they offer their own recruitment process.
Think up some questions that would really provide you with some insight into the candidate's way of thinking and consider whether this will compliment your team and the tasks you want them to do.
Get them to complete problem solving tasks and ask them about the strategies they used. Start creative discussions and debates with them in order to get an idea of how they deal with complex ideas and how they interact with people.
If changing your questions isn't enough to help you pick between two good candidates then consider how else the recruitment process could be used to separate the wheat from the chaff.
Shake up the process
If you are really struggling to pick between candidates then think long and hard about what you really want to find out in the recruitment process and base it around that.
Rather than rely on the basic CV, cover letter and interview invitation approach, think of other ways you could stretch your candidates. Could you arrange further interviews with other members of staff who they may be working with, either face-to-face or over the phone? Could they complete a task rather than a cover letter? Do you have an understanding client you could try them out on?
Don't push too hard
While it is important you get this right, the final and potentially most difficult aspect of this is to ensure that your candidates do still want to work for you at the end of the process, so keep to your end of the bargain.
Be punctual getting back to them and do your research about them before an interview for example.
Looking for more? Here are 25 tough interview questions to get your started.