Technical Sales Engineer
Salary:
Negotiable
Location:
South East
Area:
South East / UK
Salary:
Neg – Depending on Experience
Company:
Cutting Tools Supplier
Role:
The technical sales engineer is a key point of contact for clients as they must provide both pre and after-sales advice, liaise regularly with the client and with other members of the sales team and administration team and key suppliers.
Requirements:
The technical sales engineers will usually split their time between the office and visiting clients or prospects with some work from home permitted, however the emphasis is to be client facing.
Your ability to bring in new profitable business from existing and prospective clients will affect the success of the company, so you are likely to be judged on results.
Demands to meet sales targets and profit margins may create a pressurised work environment.
Competition between businesses is often intense.
Travel to and from client companies, trade shows and conferences will extend the working day.
Contact Craig Smith: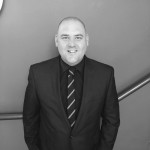 Senior Consultant
0161 443 4992