Systems Administrator
Salary:
£Neg dep on exp
Location:
North West
My client requires an energetic systems administrator for a busy print and digital communications provider. A values-led company, my client differentiates itself from their competitors by putting the customer first, according to their ethos. This role would suit a personable and confident individual who is used to working in a busy environment, handling multiple projects at any one time. Using an existing, wide skill-set, the successful candidate should have the ability and willingness to learn new skills 'on the job'.
The Role:
• Understanding of standard IT Software packages
• Knowledge of back-end systems (MIS / WordPress / Mailchimp or other systems)
• Experince of using VLookup and CountIf statements.
• Enhanced excel functions
• Experience of writing in html & JSON formats
• Experience of managing organisations Campaign Monitor (or similar) accounts.
• Automation of processes
• Experience in working with proprietary software programmes.
• Limited HTML knowledge with ability to learn.
Contact Craig Smith: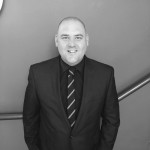 Senior Consultant
0161 443 4992