Stacks Emission Engineer
Salary:
Up to £45k DOE
Location:
North East
Hours:
Monday to Thursday 08:00 to 17:00 and Friday 08:00 to 15:00
The Role:
• To work as part of a small UKAS/MCerts accredited team, providing emission monitoring services to their clients.
• Their clients are typically manufacturing businesses based in the North East that require monitoring to assess compliance with Environmental Permits.
• Stack emission monitoring is also carried out to assist clients with process controls, optimisation of abatement systems and odour control.
• Training will be provided in all aspects of stack emission monitoring (both in house and with external training companies)
• Set up of equipment and loading of van prior to site work
• Driving vans to site
• Attending client's site, carrying out inductions where required, lifting equipment to platforms
• Using a wide variety of sampling equipment, digital analysers and manual sampling trains
• Collecting, labelling and shipping samples to analytical laboratories
• Assist in production of technical reports
• Manipulating data in Excel Spreadsheets
• Maintenance of equipment (thermocouples, analysers, hoses etc)
• Calibration of equipment
• Working in line with our Quality System, taking part in audits when required
• Liaising with colleagues and clients on site in order to provide a high quality service.
Requirements:
• A good level of literacy and numeracy is essential
• Team player
• Looking to make a career in stack testing
• A willingness to learn
• Strong communication skills
• Confident in use of Microsoft Excel
• There is a clear route of progression for the right candidate
Contact Anna Gale: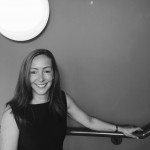 Divisional Manager/Branch Manager
0161 443 0006