Specialist Tooling Engineer
Salary:
£Neg dep on exp + car
Location:
North West
Company:
My clients is a specialist Machine Tool Company
Role:
• The company supports their customers within Cumbria with Machine Tool and Cutting Tool expertise.
• The role will involve discussing machining strategies and using your technical expertise to specify tooling that demonstrates the cost benefits of using high quality tooling from the major brands on an engineer-to-engineer basis.
Requirements:
• Ideally you will already have knowledge of a wide range of cutting tools although engineers with a time served technical knowledge and experience, and with ambition to work in a commercially focussed role will be considered.
Contact Craig Smith: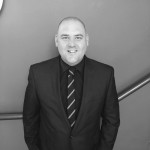 Senior Consultant
0161 443 4992