Software Engineer
Salary:
40-50k
Location:
West Midlands
The Company:
CNC Machine Manufacturer
The Role:
Responsible for the design and development of the company's application software, to meet the communicated company/department goals and create quality products.
Develop and execute to clear specifications based on business requirements and analysis, or user story acceptance criteria.
Work closely with Product Owner(s) and Applications Engineers to create and refine the product backlog through writing and estimating user stories.
Write user stories that follow the INVEST principles (Independent, Negotiable, Valuable, Estimable, Small, Testable), in particular paying attention to having detailed acceptance criteria.
Participate in sprint planning, and track sprint and epic progress using burn down charts
Participate in daily stand-ups to identify and promptly respond to impediments facing your team.
Accept accountability for the technical accuracy of calculations, suitability of design(s), and completion of code/programs.
Improve readability, maintainability, reusability, testability & robustness, and reduce complexity of the code base.
Understand and apply modern software design principles and patterns.
Ensure design concepts are peer reviewed by Technical Managers.
Ensure refined designs are reviewed and approved by Senior Engineers and Technical Leaders.
Create unit tests for new and existing code.
Participate in code reviews and peer functional testing.
Participate in concept and design reviews.
Participate in pair programming sessions with other team members.
Participate in sprint retrospectives.
Provide detailed information when creating, triaging and resolving Jira tickets.
Requirements:
Demonstrated technical competency in Software Engineering/Development, including but not limited to;
Object Oriented software analysis and design
Expertise in Java programming language
Experience in Python, C++ or C#
Scrum or similar Agile framework
Demonstrated efficiency in Engineering Mathematics:
Algebra
Calculus
Numerical Analysis
Kinematics
Demonstrated experience with algorithmic optimisation and working in a multi-threaded environment
Preferred knowledge of 3D Graphics Frameworks, such as Open GL & DirectX 
Demonstrated comprehension of technical/engineering, process design & relevant grinding principles/technologies and their application to machine tool design
Demonstrated critical thinking skills for root cause analysis and problem solving
Demonstrate a practical application of data collection and analysis for scientific decision making
Proven ability to liaise and negotiate with internal and external stakeholders/suppliers
Solid verbal and written communication that enables collaboration and execution
Contact Anna Gale: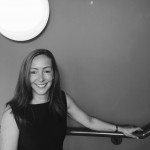 top