Sewing Machinist
Salary:
£30k-£35k depending on experience
Location:
Yorkshire & the Humber
Location: North Yorkshire
The Role:  My client are a specialist packaging company who manufacture flexible packaging for chemical, food, pharmaceutical, agriculture, and many other sectors.
They are currently recruiting a Sewing Mechanic will ensure that maintenance and repairs are carried out in a healthy way in the factory where it works.
You will be responsible for eliminating of malfunctions in the machine/machine groups for which it is responsible.
You will ensure the efficient operation of auxiliary enterprises to be responsible for the regular implementation of the relevant instructions.
You will make the necessary coordination for determining the needs of the production units.
You will coordinate with the relevant parties regarding the technical materials needed.
Carry out planned maintenance and repairs.
Periodically make planned maintenance reports for the relevant month at the month's end.
Coordinate to eliminate the follow-up of the malfunctions that occur in the machines.
Ensure the implementation and follow-up of the items related to the decisions taken in the audits related to OHS, quality, product safety and the board meetings held.
Ensure coordination with the relevant production unit to determine the needs of the Production Units.
Purchase parts to ensure that the relevant product is purchased in the shortest and most accurate way.
Support the creation of the asset numbers of the machines together with the financial management.
Work by the requirements of Environment, OHS, Information Security, Quality management and other systems applied in the Company in all business processes.
The Benefits:
This is a fantastic opportunity to join a reputable organisation that have consistently grown year on year and have huge growth plans.
Contact Craig Smith: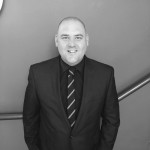 Senior Consultant
0161 443 4992