Service & Support Lead
Salary:
£50k
Location:
North West
Reporting directly to the Managing Director, the primary function of the role is the management and completion of the service and support of the company's industrial gas analysers within the UK and Worldwide. This role will see the need to travel worldwide, infrequently and for only short periods, as and when required.
Working in an efficient and timely manner, in line with the business objectives of the Company, this role will play a key part in the development of the support infrastructure for their analytical systems to the UK and overseas. With further experience, and in line with the Company's growth strategy as the service workload increases, the successful applicant could see greater emphasis focussing on the management of the operations with a growing team of engineers.
The Role:
• Ensuring the service and maintenance of customers' equipment is carried out, according to the Company's Technical and Quality Procedures.
• Carrying out back-to-base service on gas analysers
• Carrying out on-site service of gas analysers e.g. CEMS
• Managing a growing team of junior service engineers as the Company expands
• Managing sub-contracted service engineers, in house or on site
• Managing the stock levels of consumable items for service
• Liaising with the Sales team on the commercial aspect of service contracts and support charges
• Supporting their Distributor network with service and repair, over phone, email and remote diagnostics
• After sales support, including liaising with Distributors and End Users as necessary regarding equipment issues, providing feedback on equipment performance to aid in development and improvement of the company's products
• Liaising with both the Production Department and Customers to plan and carry out the installation of new gas analyser systems, in the UK and Worldwide
• Providing at factory and on-site training to their agent and distribution network for the service of their gas analyser systems
• Liaise with the Managing Director as to the activities and resources needed of the service and support business
• Adherence to the Company's Health and Safety policy and Quality System
Contact Anna Gale: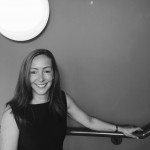 Divisional Manager/Branch Manager
0161 443 0006