Service Manager – Machine Tools
Salary:
£55K + bonus
Location:
North West
The Company:
Well established, long standing CNC machine tool company
The Role:
• Responsible for top level management of all engineers and service support
• Providing project plans for all machine tool installations
• Providing and supporting the team with RAMS
• Providing and supporting the team with all H&S
• Reporting on department KPI'S
• Monitoring CRM and inputting when required
• Working to company budget's
• Overseeing the parts, service and workshop
• Ensuring targets set are met and exceeded
• Maximising profitability of the Aftersales department
• To set work tasks and workload for the aftersales team
• Providing and supporting quotations in a timely manner, presenting them at customers premises.
• To communicate with customers effectively by telephone and follow by email to keep constant update of customer related issues.
• To share and allocate, monitor work that reaches the business through email or telephone for aftersales
• Communicating with the rest of the Team online through video virtual office daily
• Collate and record all aftersales issues, while driving the technical manager for results
• Ownership of day-to-day performance and ongoing training of the service team
• Support service team to ensure all objectives are being met
• Proactively drives continuous improvement throughout the department
• Effectively deal with departmental HR with support from HR department
• Monitor department and individuals' performance
• To support the business in any other activities when required
• Allocate holiday requirement while maintaining a balanced department
• Deal with and raise department HR related issues.
Contact Craig Smith: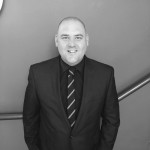 Senior Consultant
0161 443 4992