Service Engineer – Machine Tools
Salary:
£40,000
Location:
UK
The Company:
Well established, long standing CNC machine tool company
The Role:
• You will be responsible for the installation, commissioning, maintenance and servicing of their large machine portfolio and 3rd party customer machines.
• You will be responsible for leading large installations, managing the project from start to finish.
• As an individual you must be customer focused at all times, be prepared to work within a team, be able to interact with your colleagues, management at all levels, clients and other trades in a professional and tactful manner. In doing so presenting a positive image of the Company
• Follow Company Values
• Attending site to diagnosing all issues and rectify in a timely manner.
• Liaising with Company Service Management, Technical Support and Customer Support.
• Undertake planned maintenance of machines.
• Identifying any parts required and order via Service and/or Spares department.
• Be an integral part of a team.
• Provide technical support to colleagues.
• Build relationships with customers and colleagues for constant improvement.
• Explaining all actions undertaken to the service team and customers, documenting in the form of a written report on the company's system.
• Observe and adhere to company health & safety guidelines and contribute to a healthy and safe working environment
• Always maintain a professional appearance and manner, consistent with client and company expectations.
• Ensure all follow-up work is referred to the appropriate staff to enable necessary actions and recommendations to clients.
Contact Craig Smith: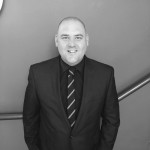 Senior Consultant
0161 443 4992