Service Engineer (CNC Machines)
Salary:
Up to £35k
Location:
West Midlands
The Company:
Machine Tool Manufacturer
Responsibilities:
• Perform service support on the company products, transmitting technical information and general guidance on the use of equipment, in order to obtain maximum productivity.
• Diagnose problems, analysing and seeking solutions to failures detected, performing disassembly, adjustment and assembly, providing the replacement of parts and / or nonconforming sets, in order to correct the problems found, to ensure its proper functioning.
• Monitor requests for Technical Services under his responsibility, monitoring the schedule of work, with regard to dates, times and deadlines, aiming at customer service within the established conditions.
• Prepare technical reports on processes, technologies, inputs and materials used, in order to provide input for appropriate actions to improve products and services.
• Participate in meetings (internal/external) with other internal areas and customers, aiming to solve problems about product performance.
• Promote institutionally and technically the products, processes, and technologies, in order to establish competitive conditions for the image of the company and its products in the market in which it operates.
• Provide the assembling units with field information, regarding the performance of the products, in order to provide subsidies for the improvement and development of products and services.
• Communicate the image of seriousness, responsibility and respect of the company to its customers, in order to solve problems and/or complaints about the company's products and services effectively and as soon as possible.
• Develop, through actions and suggestions, a permanent effort to maximize results (shorter term, higher productivity and better quality).
• Know and observe the company and the Health and Safety policies, as well as the Internal Instructions related to his/her position.
• Take care of the maintenance of the company's assets under their responsibility.
• Keep the work site clean and organized.
• Perform other tasks at the discretion of the Service Manager.
Requirements:
• Secondary School Certificate
• HND / CITY & GUILD or equivalent or relevant industry experience
• Minimum of 3 years' experience serving industrial equipment.
• Ability to provide service support on Injection Moulding Machines or Machine Tools.
• Good PC skills, and have experience of Outlook, Word, and Excel
• Full, clean driving licence
• High level of accuracy with excellent attention to detail
• Enthusiastic, flexible, and a team player
Contact Anna Gale: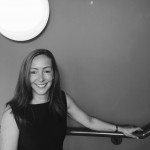 Divisional Manager/Branch Manager
0161 443 0006