Service Engineer – Air Quality & Air Monitoring
Salary:
C.£35K
Location:
South East
The Company: My client is a UK Company specialising in Air Quality Monitoring and Management
The Role:
• To undertake service and repair, LSO duties and installations of air quality monitoring equipment in the field.
• The equipment worked on will be mainly Monitor Labs, Thermo/R&P, Teledyne API and Met One
• Follow daily schedule set by Service Co-Ordinator
• Attend customer sites for completion of routine and service work, instrument repairs, projects and LSO duties
• Attend customer sites to review and assess repair work required.
• Undertake repairs and liaise with Service Manager on any follow up action.
• Complete relevant paperwork on a prompt basis including service reports, risk assessments and method statements.
• Maintaining stock and tools and ensuring regular reports are submitted on time.
Requirements:
• Must have experience within the air quality sector and/or an engineering background
• Good working knowledge and training on most of the above equipment is desired, but not essential
• Full Training will be provided on specific equipment as required.
• Computer skills and full driving licence essential.
• CRB/DBS certificate required
• Must be self-sufficient, organised and able to work as part of a team
• Must be able to submit receipts and keep engineer's car stock list up to date
• Have achieved grades C or above in GCSE's (or similar) in Maths and English.
• Have good communication skills.
• Be keen to develop their professional and personal skills and have new experiences and responsibilities.
• Be able to work both on their own to specific deadlines and take the initiative for certain tasks and work as part of a team as and when required.
• Be well presented.
• Have a full clean driving licence as a company vehicle will be provided as part of the package
• Package: iPhone 8, dell laptop, Volkswagen Caddy Highline BlueMotion van, pension, expenses, fuel card, company clothing, full in-house training if required
Contact Anna Gale: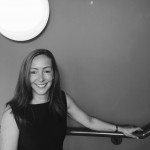 Divisional Manager/Branch Manager
0161 443 0006