Service Engineer
Salary:
£45k basic + offshore rates
Location:
Scotland
The Company:
My client provides measurement solutions to their customers for all their flow, pressure, temperature and level needs.
The Role:
• Carry out on-site setup and commissioning on a range of instrumentation.
• Carry out flow surveys onshore and offshore.
• Fault finding and service of flow measurement equipment.
• Carry out verification and calibration of instrumentation equipment.
• Build effective customer relationships by providing measurement expertise, technical
support and sales awareness.
Requirements:
• Electrical, Mechanical or Instrumentation qualification.
• Experience as a service technician or in an instrumentation role.
• Experience of instrument calibrations on-site and in-house.
• Experience carrying out site surveys/fault finding.
• Strong organisational, IT and communication skills.
• Excellent problem-solving skills.
• Proactive customer service skills with technical support.
• Attention to detail and meticulous with projects and reports.
• Holds valid driving licence.
• Willingness to travel
Contact Anna Gale: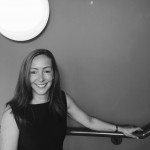 Divisional Manager/Branch Manager
0161 443 0006