Trend Service Engineer
Salary:
Up to £40-45K
Location:
Greater London
The Company:
My client are specialists in Building Management System (BMS) design, installation and maintenance throughout South East UK.
The Role:
My client are looking for an experienced mobile BMS service engineer who has a dynamic and flexible approach to working with clients. This person needs to have excellent communication skills and enjoy working as part of a team, supporting junior engineers and the office function. The Ideal candidate with have a Trend Bias with a competency on second system.
Liaison with relevant site engineers or maintenance teams
Supporting junior engineers
Liaising closely with contract manager
Completing PPM tasks
Completing remedial works
Completing any reactive calls
Completing service/call out reports
Carrying out surveys
Requirements:
Must have an excellent mechanical plant knowledge
Must have an excellent electrical knowledge
Must have an excellent BMS knowledge
Must have worked on Trend BMS (or similar)
Happy to work within a team but also have a proactive approach working alone and managing your own time
Be fluent in English
Residing within or just outside the M25 area
Must have a full clean driving licence
Have an interest in energy management
Have experience on second system
Have a keen interest in integration of different systems
Benefits:
20 days holiday + bank holidays
Laptop, phone & hand tools.
Travel expenses/car allowance.
Pension.
Ongoing training.
Possible Health cover
Van / Car/ car allowance £4,500.00 PA
Personal use of car
Fuel – Business mileage reimbursed
Pension/Healthcare/Death In Service/ and bonus not guaranteed / performance related
Call out rota and standby allowance? Call out rota 1 in 6 £100.00 allowance and calls paid door to door at over time rate.
Contact Sue Kirkman: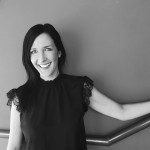 Senior Consultant
0161 443 0058