Service Engineer
Salary:
£Neg dep on exp
Location:
South West
Location:
Covering the UK and Europe but ideally based in South West.
The Role:
A Service Engineer is required to join my clients leading packaging machinery company covering a UK wide area.
Ideally based in the South West as to be a little closer to the main office.
I am looking for individuals who:
Are experienced in packaging Machinery (Or associated industries)
A hardworking individual who always strives to go the extra mile.
Respectable and Presentable as you will be an ambassador for the company.
Used to travel as can be away up to 3 nights a week.
Requirements:
A recognised qualification in mechanical OR electrical engineering.
Full clean driving license.
A quick learner who is committed and has longevity in his employment record.
Ideally speak another European language
Contact Craig Smith: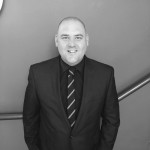 Senior Consultant
0161 443 4992