Service Contracts Manager
Salary:
£60K + car + laptop + benefits
Location:
South East
The Role:
You will be responsible for liaising with clients to ensure delivery of the contracts continue to meet the expectations of their clients and that the contracts are also retained each renewal. They will also seek new business from the existing clients and look to introduce new clients to the business. Although this will not be pressurised or based on targets, they would expect to see continued growth.
Oversee the P&L of the service team and work with the senior management team to ensure budgets are met.
Oversee the service team and work closely with the administration department to ensure reports are returned to clients in a timely fashion with the correct information along with any required quotations.
Manage the service engineers directly including annual reviews.
Oversee and assist with the planning of the calendar making sure that resources are used in the most efficient manner.
Technical support will need to be provided to the service team and the office as required. This support will also aid the development of the engineers and help identify potential training requirements for the engineering team
Be responsible for ensuring all call outs are responded to within the relevant SLA's for each contract and that good communication is upheld with the clients. Where remote response is possible this will be the first action taken either by this manager or delegated to an engineer where possible.
Attend call outs when and where required. This may also be extended to carrying out service visits and remedial works as the workload increases or resources decline due to annual leave or sickness.
Recognise the needs of the business and provide relevant information to the management team as and when additional engineering resources are required.
Requirements:
Minimum 3 years working withing the BMS Industry.
Qualified to Trend Expert level.
Demonstrable organisation and management skills.
Excellent communication skills.
Excellent IT skills.
Contact Anna Gale: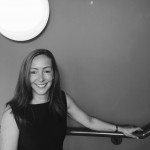 Divisional Manager/Branch Manager
0161 443 0006