Service & Commissioning Engineer
Salary:
£35k-£40k + o/time + company car + benefits
Location:
East Midlands
Responsibilities:
• Service and repair of the full range of instruments sold by the company, both on site and in-house.
• UK wide commissioning and troubleshooting support for instrumentation at customer sites.
• Onsite application support for company sales staff.
• Calibration / Recalibration.
• Semi-custom assembly of products from stock kits – to include mechanical assembly, electrical wiring and data input (customer operating conditions configuration).
• Providing technical support and training to company staff, agents/distributors and customers, which will include answering queries by verbal, telephone, email, or telefax.
• Provide on site product training for UK and Ireland customers
• Providing relief during holiday/sickness periods for other members of the Service Team.
• Health and Safety / risk assessment of service dept/ working areas both office and onsite
• The provision of such support and additional activities that may from time to time be reasonably assigned to by the Sales Director.
Requirements:
• Previous experience working in a service department or an engineering company
• General engineering knowledge
• Calibration Experience
• Good PC (Key Board) Skills
• Knowledge of Microsoft Office OUTLOOK/ WORD/ EXCEL/ POWERPOINT/ ACCESS
• Maintain service data base and customer records
• Full Driving Licence
• UK Passport
• Good accuracy of work
• Good interpersonal Skills and team working
• Good communication skills both verbal and written
• Working to tight deadlines and targets
• Able to set and achieve work targets
• Adhering to set departmental budgets
• Self-motivated/ drive/ precise
• "Can do" attitude
• Hands on approach and personality
• Flexible
• Team Player
• Ability to work unsupervised
• Attention to detail and naturally inquisitive
• Mature personality
• Enthusiastic
• Adaptable
• Confident
• Good Communicator
• Able to work in flexible changing environment with a moderate degree of physical work
• Overtime as necessary to complete the task
• International travel when required
Contact Anna Gale: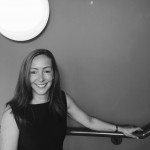 Divisional Manager/Branch Manager
0161 443 0006