Service & Calibration Engineer
Salary:
£35K-£40K DOE + o/time
Location:
North West
Position:
Service & Calibration Engineer
Location:
Greater Manchester
Salary:
£35K-£40K DOE + o/time
The Company:
My client is a specialist within the flow measurement engineering sector.
Responsibilities:
• Carry out on-site flow meter services including repair, refurbishment, testing, verification and calibration.
• Review, bench test, repair, refurb and test all returned meters and customer projects.
• Offer problem/fault finding service to customers.
• Build effective customer relationships by providing flow measurement expertise, technical competence and sales awareness.
Requirements:
• Within a service environment
• Engineering applications within utility, energy and/or process industry.
• Flow measurement/instrumentation/heat metering experience.
• On-site/Offshore service work.
• Carrying out site surveys/fault finding.
• Repairs and maintenance.
• I.T. Literate with experience of word processing, spreadsheet and databases.
• Data analysis and report writing.
• Effective call handling.
• Excellent organisational abilities.
• Problem solving – feedback to customers.
• Attention to detail and meticulous with projects and reports.
Contact Anna Gale: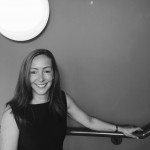 Divisional Manager/Branch Manager
0161 443 0006