Senior Account Manager
Salary:
£Neg dep on exp
Location:
East Midlands
The Role:
• This market leader, providing full service direct mail solutions, currently requires an experienced Senior Account Manager.
• As a key member of the Client Services team you will be responsible for the day to day account management of a dedicated set of clients.
• Your main focus will be to provide excellent customer service to all their customers, ensuring orders are processed in a timely and efficient manner.
• You will also be expected to build relationships with clients and suppliers to encourage repeat and new business opportunities.
• The role encompasses all aspects of account management from quoting requirements and handling production right through to delivery.
• Part of your role will be to raise quality awareness ensuring all policies and procedures are adhered to.
• Attention to detail and the ability to multi task are essential for this role.
• You will be a proactive problem solver and have strong communication skills.
• You will be PC literate with experience in all Microsoft Office applications.
Requirements:
• Thorough knowledge of Direct Mail industry procedures
• Thorough knowledge of Direct Mail services and processes
• Ability to prioritise work schedule to ensure client and colleague requirements are met.
• Excellent written and oral communication skills.
• Ability to sustain effective relationships.
• Computer literacy.
• Manage time constraints effectively
Contact Craig Smith: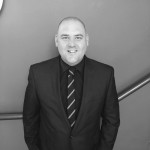 Senior Consultant
0161 443 4992