Screen Printer Assistant
Salary:
£Comp + benefits
Location:
East Midlands
Hours:
Monday – Thursday 8am-5pm. Friday 8am-3pm
The Company:
My client is a leading supplier in POS
Responsibilities:
• You will be responsible for assisting their current Screen Printers
• Wash screens safety using chemicals
• Prepare screen print stencils
• Prepare materials
• Assist with loading and unloading of materials
• Cleaning print machines and equipment
Requirements:
• Good hand-eye co-ordination.
• Ability to stand for long periods.
• Ability to work with ink and chemicals safely on a daily basis.
Contact Craig Smith: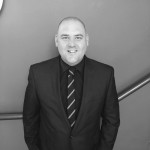 Senior Consultant
0161 443 4992