Screen Printer
Salary:
£Comp + benefits
Location:
East Midlands
Hours:
Monday – Thursday 8am-5pm. Friday 8am-3pm
The Company:
My client is a leading supplier in POS
Responsibilities:
• Receive work orders from their office team for printing.
• Examine orders to determine estimated print times, ink and material quantities required.
• Select most appropriate screen size, degreasing agents and emulsion coatings.
• Install and re-position screens.
• Set up printer before each batch is printed.
• Run prints and perform quality checks throughout the printing process.
• Troubleshoot problems as they arise.
Requirements:
• Previous experience as a Screen Printer.
• Good hand-eye co-ordination.
• Excellent eye for detail.
• Ability to stand for long periods.
• Ability to work with ink and chemicals safely on a daily basis.
• Ability to manually operate large machinery
Contact Craig Smith: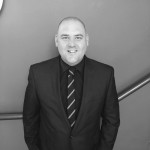 Senior Consultant
0161 443 4992