Sales Representative
Salary:
£45k-£55k
Location:
UK
Location: 
Covering UK & Ireland
The Company: 
The client are a Global producer of adhesives and specialty dispersions.
Responsibilities 
You will be responsible for their sales activities and technical support across the United Kingdom & Ireland focusing especially on technical wax, hot melt and dispersion applications.
You will report to the Area Sales Manager UK and Ireland.
You will be trained to become an expert in their products and their features and application benefits, which is essential to be a strong business partner for their customers. 
Personal contact with clients is extremely important and that is why you will spend most of your time on the road – maintaining relationships and providing service and solutions to the requirements of their customers.
You will also be responsible for finding, developing and converting new business opportunities at both existing customers and prospect accounts.
You will assist in product trials and be active on the shop floor to give advice and build strong relations to both existing and potential accounts.
Requirements:
For this position they are looking for someone with at a technical background, educated to degree level, ideally in a material science or chemical engineering discipline.
You are able to build relationships with a diverse range of personalities, keeping focus on delivering results.
You will be highly organized in order to coordinate several sales and development projects simultaneously combined with a hands-on mentality and good problem solving skills for handling customer related issues. 
Of special relevance to the UK market is the use and recycling of formulated wax blends functioning as pattern and system waxes in the lost wax (investment) casting industry, specific experience in this field would be of special interest.
You are a self-starter, confident and independent but at the same time an excellent team-player.
You have at least 3-5 years of experience in a similar function in the b-to-b market, preferably in the industrial sector.
Ideally you will already have experience with maintaining and growing a customer base, either as an internal or external salesperson.
Based on this experience, you have developed a strong personality, with good social and communication skills.
You are disciplined and resilient.
You are able to build and maintain close and effective customer relationships whilst being able to take and defend a strong position when needed. This is a UK wide role so you must be willing and able to travel extensively.
You have excellent verbal and written communication skills.
Contact Kelly Kehoe: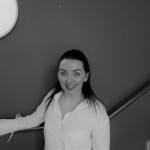 Specialist Recruitment Consultant
0161 443 0015