Sales Representative (Machinery)
Salary:
Negotiable
Location:
UK
Area:
Covering UK (Ideally based commutable to Cambridgeshire)
Salary:
£Negotiable depending on experience + commission + car
Industry:
Packaging Machinery/ Capital Equipment
The Role:
The successful candidate will be responsible for promoting and selling a diverse range of weighing, counting and bagging machinery and equipment to clients within the fresh produce and FMCG sectors.
This role requires a combination of technical knowledge, excellent communication skills, and a strong ability to understand and meet customer needs.
Identify and target potential clients through proactive
Develop and maintain a robust sales pipeline through cold calling,
Conduct market research to understand customer needs and preferences.
Engage with customers to understand their machinery
Effectively communicate the features, benefits, and technical
Collaborate with technical experts to address customer queries and concerns.
Build and maintain strong, long-lasting relationships with clients.
Provide excellent customer service to ensure customer
Act as a trusted advisor to clients, offering expertise and guidance on machinery selection.
Prepare and present accurate and competitive quotations to prospective clients.
Collaborate with the sales support team to develop comprehensive
Set and achieve monthly, quarterly, and annual sales targets.
Monitor and report on sales performance, identifying areas for improvement and implementing corrective actions.
Stay informed about industry trends, competitor activities, and
Provide feedback to the management team on market conditions and customer needs.
Requirements:
Proven experience in machinery sales or a related field.
Strong understanding of technical aspects of machinery and equipment.
Excellent communication and interpersonal skills.
Demonstrated ability to meet and exceed sales targets.
Self-motivated with a proactive approach to sales.
Ability to work independently and as part of a collaborative team.
Benefits:
Competitive salary and commission structure.
Company vehicle and expense account
Health, death in service and pension benefits.
Ongoing training and professional development opportunities.
Opportunity for career advancement in a growing company.
Contact Craig Smith: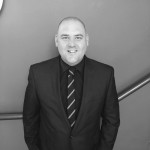 Senior Consultant
0161 443 4992