Sales Manager
Salary:
£30K - £65K DOE
Location:
UK
The candidate should have a proven success in sales within the point-of-sale sector and should be able to hit the ground running. They will be selling into retailers or industrial businesses.
They will be required to work independently and also alongside the Sales Director to achieve key targets, and develop new opportunities and leads
Managing and communicating customer requirements directly with the estimating and production team.
Whilst the role could be partly off site, we would require some onsite working for development and key updates.
Contact Sue Kirkman: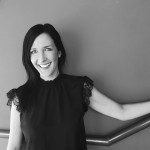 Senior Consultant
0161 443 0058