Sales Executive – B1, B2 & Digital – SK2181
Salary:
£55K + benefits
Location:
South
SALES EXECUTIVE –SOUTH EAST / SOUTH WEST B1, B2 AND DIGTAL – £55K WITH COMMISSION CAR AND MOBILE –
My client are a 4.5 million turnover business who have been trading for over 30 years. They produce high quality print and are well known in the trade for this. They are a commercial printer with a family feel about them, although the business isn't family run, they have long standing members who pride themselves in their product. Are you looking for a great environment? Wanting to work with like minded people, who work together? For any further details please call me or email me your CV.
Contact Sue Kirkman: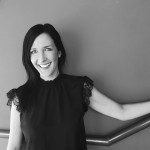 Senior Consultant
0161 443 0058