Sales Executive – Large Format
Salary:
£22K - £32K
Location:
Greater London
My client specialises in the large format digital sector, producing the likes of building wraps, banners, wallpaper and signage. They are well established and been trading for over 30 years. The client is looking for a friendly, hardworking, and enthusiastic person to join their growing sales team. They would look at someone who is outside of the industry at the beginning of their career or an account manager who is in the industry and looking to move into sales, who doesn't have the opportunity in their current company.
This is a great opportunity for someone who is eager to sell in an exciting industry which is ever growing retail, brand, and media manufacturing industry with one of the leading industry businesses.
Contact Sue Kirkman: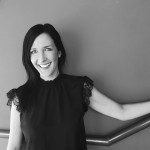 Senior Consultant
0161 443 0058