Sales Executive – Digital – SK2182
Salary:
£35,000 + benefits
Location:
Greater London
SALES –  LONDON –  DIGITAL – 35K WITH AN EXCEPTIONAL COMMISSION STRUCTURE, CAR AND MOBILE
I have a small business who are extremely profitable looking to expand their sales department.  With state of the art kit, and constant investment, albeit a small business they are a serious contender in the digital trade, with small and large format capability.  If you are feeling unappreciated, and looking to increase your earnings with a very good commission structure please do call me for further details.
Contact Sue Kirkman: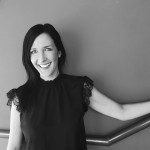 Senior Consultant
0161 443 0058