Sales Executive B1/B2 – SK1393
Salary:
30-40k
Location:
South East
The Company: My Client is a B1, B2 printing company based in the South East who are currently turning over 2.5 million and employ 23 people. The sales director has been a successful sales person for many years and understands frustrations people can have across the floor with production and support. He ensures that sales people are fully supported and does try to be flexible without losing margins. They have capacity on press for 1 more sales person, and in turn are looking to grow their sales team.
The Role: You will be experienced in mainly B1 or B2, selling commercial print into either, end users, agencies. Selling general commercial print with a proven track record. You will have been successful in achieving sales targets.
Requirements: You will have a proven track record. You will want to have a long career within your next choice of company and aspire to growing into senior management
The Benefits: Working for a quality printer, with support from all angles. They will support you to do your best, offer the best service and reward you with a healthy package
Salary: £30k – £50K Plus Commission Car and Mobile
Area: London / Surrounding Counties
Contact Sue Kirkman: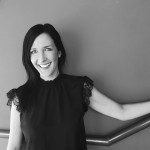 Senior Consultant
0161 443 0058