Sales Executive – B1, B2 & Digital – SK1037
Salary:
40-50k
Location:
South East
The Company: My Client is a B1 B2 and Digital printing company based in the South East. They employ 70 people and turnover 7.3million and have FSC and ISO accreditation. They produce Magazines, brochures and general commercial print, with full in house finishing from folding, stitching, creasing and binding. They a main player in the industry with up to date kit. They deal a lot with end users and agencies to constantly keep the factory one of the most profitable factory's in the UK. They have an efficient production line and can produce work quickly at a very competitive rate whilst still making profit, equipped with the latest technology and employing excellent staff this can be achieved.
The Role: You will be experienced in the B1 digital sector, selling magazines or brochures, leaflets, business cards, letterheads. You will have a proven track record, and be know how to network
Requirements: You will be a successful, professional Sales Person, with a go get attitude, and a lust to earn as money as possible.
The Benefits: Working for a company that have a tremendous name, working with a good set of people, and working for a company that is financially very strong
Area: South East, London, Surrey, Kent, Sussex
Salary: £40k – £55k plus commission plus car and mobile
Contact Sue Kirkman: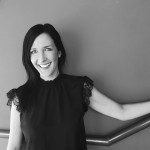 Senior Consultant
0161 443 0058