Sales Executive – B2/Digital – SK3446
Salary:
£30k-£45k plus commission plus car and mobile
Location:
South East
The Company:  My Client is a B2 and Digital printing company based in the South. They employ 30 people and turnover 3 million. They are a privately owned company with devotion and sincerity to ensure clients are always happy with the service they receive. Their clients consist of end users and agencies.
The Role:  You will be a successful B2 / Digital sales person. You will want to progress into a senior contact within the company and move into a Sales Directors position either straight away or once proven.
Requirements:  You will be genuine, loyal, hard working and confident
The Benefits: Working for a structured company, who are located amongst London, and offer a fabulous piece of kit to offer you not only high quality but competitiveness
Contact Sue Kirkman: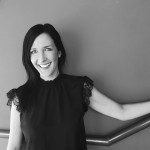 Senior Consultant
0161 443 0058