Sales Executive
Salary:
£40k - £60k plus commission plus car and mobile
Location:
South East
The Company:
My Client is a B1, B2 and Large Format printing company based in the South East. They are a very professional company, known for quality, length of time trading and for delivering a high standard of service from initial enquiry to completion. They have been trading for many years, and are notorious in the industry for being a major top end player. They are winning high margin business and therefore are a profitable company
The Role:
• You will be experienced in the B1 B2 or Large Format sector, selling brochures, leaflets, business cards, letterheads, or point of sale, banners, drop downs / vinyl graphics.
• You will be a successful, professional Sales Person.
• Cold calling, chasing up leads, arranging appointments, and selling the company.
Requirements:
• You will have a proven track record and be based in the South East
The Benefits:
• Working for a company that have an immaculate name.
• Who have the latest kit, the best production line, and back up.
• Which will mean you are already half way there with a sale.
Contact Sue Kirkman: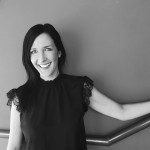 Senior Consultant
0161 443 0058