Sales Engineer/Technical Sales Coordinator
Salary:
Up to £30k
Location:
South East
The company prides itself on high-quality products, technical expertise and excellent customer support. The product range comprises of Solenoid Valves, Pneumatically and Electrically Actuated Valves, Pressure Switches, Instrumentation & Monitoring Equipment, ancillary equipment and bespoke flow control solutions.
The Role:
• Identifying suitable solutions to flow control problems in a wide range of applications.
• Producing detailed quotations for products and systems.
• Technical support to customers, installers and design engineers by telephone and email
• Liaising with suppliers and customers.
• Working closely with their manufacturing suppliers on bespoke and development products for large scale projects
• Follow-up quotations
• Project management.
• Account management.
• Support other team members with enquiries
• Develop relationships with new and existing customers
• Help grow the company brands through marketing, building relationships with potential new suppliers.
• Assist with introducing new products, markets and opportunities.
Requirements:
• The applicant should have experience working in Industrial Sales, ideally with engineering qualifications and a background in an internal sales environment.
• An ability to think outside the box, build relationships with customers and a drive to succeed is essential.
• Strong interpersonal skills are essential
• Product and technical training will be provided where required.
• An understanding of digital marketing and the ability to create marketing literature and web pages for technical product
• Experience with social media networking, video marketing and blogging.
• Computer literacy, with an understanding of CRM systems, MS Word/Excel/PowerPoint/Publisher
• Experience with logistics, importing and exporting.
• Experience working with ISO9001/2015 management system
Contact Anna Gale: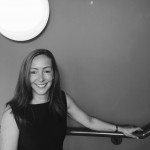 Divisional Manager/Branch Manager
0161 443 0006