Regional Sales Manager
Salary:
Up to £55k + Car + Bonus
Location:
North
The Company:
My client is one of the leading manufacturers of Power Transmission Products. Supplying to End Users, OEM's and Distributors a wide range of products including Geared Motors, Inverters, Servos, Industrial Gears and Service.
The Role:
• Reporting to the UK Sales Manager the ideal candidate will have a proven track record of field sales team management allied with a strong industry background in Power and Transmission products (Geared Motors).
• A good working knowledge of the key players in industries such as F&B, Materials Handling, Automotive, Construction & Building, along with a keen understanding of Sales Processes and customer level forecasting and planning are all vital attributes.
• An innate ability to lead by example will be evident as much of the role will be hands on customer facing with the Sales Team across the region.
• A high level of competency with computer software such as Microsoft Excel, Word & PowerPoint as well a strong capability with CRM software, ideally SAP CRM, are must have's for this modern management role.
• The role will entail working closely with the external sales team both in front of customers (approx. 50% of the time), as a technical and commercial support, as well as using management skills to identify and understand the needs of the team to best develop and grow its members and reach its goals.
• Guiding and coaching will be crucial elements of the role as well as monitoring of activities and setting objectives to ensure company needs are fulfilled. This will be achieved via the organisation of regular sales team meetings as well as one to one meetings with individuals within the sales team.
• With ultimate responsibility for ensuring the region achieves turnover and product mix targets as well as helping to define and shape regional sales strategies will be key elements of the role. Whilst the Standard Geared Motor product will form the main focus the successful candidate will also promote the sales of all product categories within the sales team.
• An understanding of the concepts of 'Platform Selling' would be a distinct advantage.
Contact Anna Gale: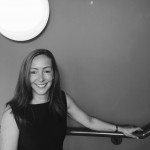 Divisional Manager/Branch Manager
0161 443 0006