Regional Sales Engineer (UK & International)
Salary:
Circa £55k + up to 20% bonus
Location:
South
The Company:
My client specialises in Condition Emission Monitoring Systems & Environmental Monitoring Instrumentation
The Role:
Within the UK and a defined international territory, grow sales for the companies range of products and services.
Manage and drive international channel sales partners to increase proactive sales activity and generate new business, where required appoint new channel sales partners to achieve this.
Identify and develop business opportunities.
Produce a sales activity plan on an annual / quarterly basis to demonstrate how you will reach and exceed the sales target while ensuring acceptable margin is generated for the company.
Prepare a monthly pipeline forecast and report to the Sales Director.
Proactively prospect for customers, making phone calls to generate new sales leads.
Be able to accurately advise on suitable products for customer applications.
Ensure accurate and up to date records are maintained in the CRM system to provide a clear opportunity list and pipeline forecast.
Liaise with the sales office for the generation of quotations and proposals.
With guidance from the Sales Director negotiate and close orders considering price, delivery, payment terms and long-term support.
Develop and maintain a thorough understanding of the marketplace, including: the technology; its purpose; market drivers; standards; regional differences; competitors; their products; their pricing; distributors.
Build and maintain strong relationships with key customers and influential individuals within the marketplace.
Identify and participate in relevant trade shows, conferences, and other relevant industry events.
Identify and nurture new business opportunities, which may include: new projects, strategic partners, customers, or products.
Report directly to the Sales and Marketing Director
Work with the internal sales engineer to prepare technical proposals and quotations.
Liaise closely with the sales, technical and operations team members to ensure coordinated efforts.
Willing to travel within the UK and abroad as required. (estimated 20%)
Requirements:
A successful candidate will be of graduate calibre, technically minded, and commercially astute.
An engineering or business-related degree would be advantageous.
Experience of managing channel sales partners / distributors.
A background in industrial instrumentation and monitoring.
Exposure to international business would be an advantage.
A desire to advance a career in international technical sales.
Personal qualities to include: confident, articulate, self-motivated, thorough, resourceful, and open minded.
A foreign language would be an advantage.
Contact Anna Gale: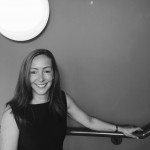 Divisional Manager/Branch Manager
0161 443 0006