Quality Control Supervisor
Salary:
£28k-£30k
Location:
East Midlands
Location: 
Derbyshire
Responsibilities 
To supervise the operation of the QC department, ensuring adequate cover for production, and that QC processes and procedures are strictly followed. 
To report on product non-conformities and deficiencies in product performance /specification adherence.
To supervise a team of QC technicians, ensuring that there is sufficient cover to provide a timely and effective service to support manufacturing timelines.
To induct, train, monitor and support staff in own area to carry out their duties effectively.
To keep own team informed about day-to-day issues, priorities, and any areas of concern.
To encourage teamwork, providing support to colleagues if required, referring any personnel concerns to the R&D Manager or HR Manager.
To complete documents and records as required to manage activities in own area, such as time & attendance and training records.
To be responsible for the compliance of staff in own area with all Company rules and procedures, especially those relating to health and safety, the wearing of PPE, Fire Safety and COSHH.
To ensure any health and safety concerns, near misses or accidents are reported using the Accident Reporting System (ADONMI).
To ensure that consistent and repeatable testing of manufactured products takes place in accordance with internal laboratory test methods.
To alert SHEQ & Technical & Production Management about any product non-conformities and provide assistance in relation to investigations and rectification.
To ensure QC non-conformities are logged and processed correctly and in a timely manner to enable SHEQ review of all business non-conformities (accountability board review) and to aid further preventative action and follow-up.
To ensure batch test records are maintained against WIP, ensuring receiving of products and raw materials are accurately posted for each WIP batch, processing for both the mixing and filling plant(s) within the ERP system.
To ensure necessary product certification is created and passed to Sales in a timely manner.
To support the production team by carrying out planned spot product inspections and audits.
Be a member of the Internal Audit team (run by the SHEQ manager as Lead Auditor).
To lead QC admin & reporting tasks such as reject material transfers and out of life stock reviews.
To provide information on quality testing trends / QC non-conformance actions on a monthly basis to the R&D Manager.
To refer any chemical-related issues outside own knowledge to the R&D team.
Responsible for ensuring monitoring and measuring devices are inspected and calibrated and appropriate records maintained.
Confidently raise any problems that could cause quality concerns, collaborating with other departments to resolve problems.
to recommend or halt production of a product in the event of serious concern
To maintain laboratory records, equipment and laboratory facility in a clean, tidy and organised condition, including general housekeeping, working to 5S standards.
To adhere to Company policies for Health and Safety, Quality, HR & IT.
To assist the SHEQ Manager and R&D Manager with any other activities required.
Requirements:
Good general education to A Level or equivalent standard, preferably including chemistry and maths.
Sound experience of working in a QC laboratory in a manufacturing organisation.
Supervisory experience is desirable
Experience of internal auditing and knowledge of ISO 9001 is desirable.
Good communication skills
Analytical and problem-solving skills.
Report writing and data analysis skills.
IT skills to include Microsoft Office (Word and Excel).
Accurate, systematic and organised with good attention to detail.
Able to stand back and demonstrate an objective and investigative mind-set.
Tenacious and curious – able to challenge existing practices if required.
Contact Kelly Kehoe: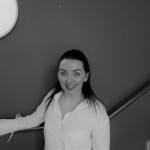 top