Quality Control Chemist
Salary:
Up to £25k + Benefits
Location:
South East
Location: 
Essex
The Company: 
The client are raw material manufacturer
Responsibilities 
Responsible for testing and analysis of raw materials and finished goods.
To support internal requirements of manufacturing.
To carry out assessment of the quality of incoming raw materials and analysis of all finished products ensuring they meet their standards in every respect. Testing to include cone & plate rheology, spindle viscosity, total solids, pH, foaming, wetting, peel, shear and tack.
Obtaining & maintaining Certificates of Analysis or Certificates of Conformity for all raw materials.
Issuing of certificates of analysis or conformity to customers.
Raising and amendment of batch sheets for production.
Booking in of raw materials and finished goods.
Adjust stock levels of raw materials & finished goods as required.
Maintaining all quality databases.
Helping with investigations in to batch failures and rework of materials.
Aiding in the investigation of customer complaints and record keeping.
Carrying out practical testing for the purpose of raw material approval and all associated administrative work.
Manufacture of product samples for customer trials.
Effluent testing, monitoring of discharge and maintenance of testing logs.
General maintenance and/or calibration of laboratory equipment as required.
Maintain a safe working environment.
Provide administrative assistance.
Following the company health and safety policies to ensure you and your colleague's well-being.
Any other reasonable duty as required by the company.
Requirements:
A levels or equivalent in scientific subjects, preferably chemistry.
Independence
Attention to detail
Excellent written and oral communication skills.
Good team working skills.
Strong analytical skills.
Ability to work well under pressure
Good time management
Computer literacy
Contact Kelly Kehoe: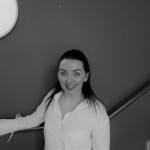 Specialist Recruitment Consultant
0161 443 0015