Purchasing Co-ordiantor
Salary:
£Neg dep on exp
Location:
South East
The Company:
My client is a Specialist Printers who offer bespoke print to a wide range of markets including government, retail, financial services and education.
The Role:
Opportunity for a procurement specialist to join the Project Team. The Purchasing Coordinator will manage the sourcing, negotiating and procurement of goods, materials, and services to meet project requirements, ensuring that value and quality is maximised, and costs savings are generated.
The Purchasing Coordinator will be responsible and accountable for the management of suppliers providing goods, materials and services and ensuring that the company's operational needs are met, whilst considering price, quality and delivery and ensuring the continuity of supply at competitive prices in a highly competitive market.
Requirements:
• Minimum of 2 years, current or very recent, proven experience in a supply chain management or procurement environment, advantage in print environment.
• Ability to add value, reduce costs and make business improvements.
• Contract management and supplier experience.
• Project management experience desirable.
Contact Craig Smith: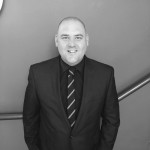 Senior Consultant
0161 443 4992