Production Team Leader (Print & Direct Mail)
Salary:
Negotiable
Location:
West Midlands
The Company:
Building on their current status as the leading print partner, our client's expertise and depth of specialist knowledge is enabling them to redefine and add greater value to traditional print solutions.
The Role:
To manage and coordinate the performance, efficiency and profitability of the production department.
Manage a team of production operatives
Monitor performance, speed and output of the production department and implement tangible improvements
Implement a target driven environment with meaningful KPI's that ultimately improve the business performance
Ensure the business achieves an 'On Time in Full' delivery in excess of 98%
Manage the quality of output throughout the production team ensuring we target a zero-error culture
Coordinate the workflow to ensure maximum efficiency is gained through careful planning and execution of job distribution
Drive a continuous improvement program through the department with measurable gains
Manage the maintenance schedule of equipment and machinery
Control the inventory required within the production department
Ensure that all staff are fully trained across the department and skills matrices are up to date and meaningful
The Benefits:
This is a fantastic opportunity to join a huge organisation that have consistently grown year on year and have huge growth plans.
Contact Craig Smith: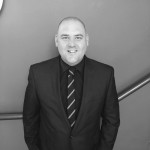 Senior Consultant
0161 443 4992