Production Operative
Salary:
£25,000 - £28,000 DOE
Location:
South East
Job Title:
Production Operative
Location:
Surrey
Salary:
£25k – £28k DOE
The Role:
• Looking for an experience large format production all-rounder
• Production Operative will be directly responsible to the Production Coordinator and will be an integral part of the Production Team.
• Working closely with all members of the Production Team the role involves all aspects of Print/Finishing Production
• Working according to guidance set out by the Production Coordinator.
• It is important to be able to produce all work in the most time efficient & cost-effective way possible. This must be done through constant monitoring and updating of in-house Systems & Procedures.
Essential Requirements:
• Experience of operating large format printers. Ideally Thieme and Svecia
• Experience of large format finishing machinery such as Zund and Laminators.
• Experience of sign fabrication machines such as CNC Routers.
• Vinyl application experience is desired.
Contact Craig Smith: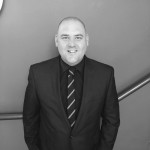 Senior Consultant
0161 443 4992