Production Manager
Salary:
£Neg dep on exp
Location:
Wales
The Company:
My client is a large format specialist
Responsibilities:
• The Production Manager effectively and professionally controls and manages all aspects of production and planning, ensuring workflow is successfully scheduled and managed by all production areas as per client requirements prior to dispatch in a cost-effective manner.
• Oversees and manages the efficient and professional running of the production department in accordance with the production plan, escalating any issues, as necessary to the Production Director, communicating action plan for resolution.
• Lead and work as an effective member of the production management team, along with other functions within the production area, to ensure production output meets dispatch requirements.
• Responsible for managing and delegating work to departmental managers ensuring completion of workload as per production plan.
• Oversees, communicates and monitors daily production objectives along with performance, progress and targets of operatives instigating performance improvement plans as necessary.
• Day-to-day line management responsibility of departmental managers including HR related activities such as performance reviews, disciplinary/grievance meetings, management of short/long term absence including the timely completion of return to work forms.
Requirements:
• Solid experience in a managerial/production planning planning role within the print industry.
• Management experience and knowledge of print production processes and machinery.
• Ability to effectively multi-task, prioritise and work to tight deadlines.
• Proven track record of interpreting and making sound judgments involving a range of situations/facts.
• Excellent communication skills and the ability to form effective relationships with colleagues at all levels.
• Detail-oriented, ability to multi-task and work to tight deadlines.
• Ability to apply logic and reasoning to identify solutions to planning problems.
Contact Craig Smith: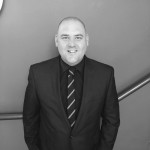 Senior Consultant
0161 443 4992